King's Cross Anglican Church Tucson
3 Year Lectionary
by Jennifer Callaway
Numbers 27:12-23; Ps 100; Rev 7:9-17; John 10:22-30
"My sheep hear my voice, and I know them, and they follow me."(John 10:27)
Jesus words here to the Jews are just one variation in John Chapter 10 of the many ways He said this same thing; His sheep will hear His voice, know His voice, and follow Him. This is just one of what we call the "I am" statements in John; I am the Good Shepherd."I am the Bread of Life," "I am the Way, the Truth, and the Life," and "I am the Light of the World," are just a few of the others.
The shepherd was a figure the Jews understood intimately. Sheep were part of their livelihood and their sacrificial system, so knowing how to care for them was an integral part of the Jewish culture, even though the shepherds themselves were marginalized; no one wanted to keep company with those who smelled like sheep and spent most of their lives in isolation with the livestock they cared for. Nevertheless, the job was important, and a bad shepherd could be ruinous to the flock (see Ezek 34).
I completely embrace the idea of myself as a sheep. Sheep are not known for their independence and quick thinking, and I can relate. In fact, I feel so inadequate at times that I doubt my ears when I think I may have heard from Him. Jesus' repeated declarations that I will know His voice and follow Him are therefore a great comfort! He has promised I will know His voice and follow Him, so I will believe that promise and listen with confidence. I may doubt myself, but I need not doubt Him.
What about you? Do you trust the Good Shepherd? Do you know His voice? If you are unsure, read all of John 10. See how many times He says we know His voice. You can know, and confidently follow. Just listen!
Jeremiah 32:36-41; Ps 33; Rev 5:1-14; John 21:1-14
One of the things that I cling to in times of loneliness is the knowledge that God is always with me. Yet with the exception of Christ's life and resurrection, and the times He has spoken to individuals, His actual presence can seem abstract or even unrealistic. If we could always sense His presence, what difference would it make in our walk of faith?
That question is a trick question, if you didn't notice. The very essence of faith is believing what we cannot yet see or feel, and acting in accordance with that knowledge. If we could always feel Him with us, we would be walking by feeling, not faith. Therein lies the conundrum. How can we believe with our whole being in what we cannot see, or feel, or hear?
This is where the promises of Scripture become essential for our growth. From the ancient history of Jeremiah (and much earlier), to the future certainty of Revelation, we have God's declarations to His people—"I will bring them back to this place, and I will make them dwell in safety. And they shall be my people, and I will be their God."(Jer)—to dwell with us in His incarnation—"After this Jesus revealed himself again to the disciples by the Sea of Tiberias…"(Jhn), to the future kingdom over which He will rule and we will be with Him— "Weep no more; behold, the Lion of the tribe of Judah, the Root of David, has conquered…(Rev)" He is with us.
God repeats His promises and gives us glimpses of their fulfillment from Genesis to Revelation. The Bible is our inspiration for faith, and reading its words reassures us again and again.
There is another resource we have, though. It's the simple steps, day by day, of walking and sitting and staying home and going about all while knowing He is with us. When we live like we know this, we'll speak a little more, pray a little more, step a little further. These are acts of faith, and when we act in faith, we see Him a little more clearly.
In fact I often say that in the times when I've been most desperately clinging to my faith, I see Him everywhere I look. The promise hasn't completed its course yet, but He certainly gives us enough encouragement to know that it will. "All shall be well, and all shall be well, all manner of things shall be well."(Julian of Norwich) We are often told to believe what we see. God says "Believe, and you will see."
Isa 25:6-9; Ps 118:14-17; Col 3:1-4; Mark 16:1-8
"If then you have been raised with Christ, seek the things that are above, where Christ is, seated at the right hand of God. Set your minds on things that are above, not on things that are on earth. For you have died, and your life is hidden with Christ in God. When Christ who is your life appears, then you also will appear with him in glory."
Last week, I talked about living the crucified life as the Apostle Paul laid out in Philippians 2. His point was that Christ humbled Himself to the point of death; therefore, we humble ourselves by not thinking more of ourselves than others, and by serving others instead of ruling them. Following Him means imitating Him in His death.
This week we celebrate the fact that He is risen! Therefore, in Him we are risen as well. Though all that Paul laid out in Philippians still applies to us, what he offers in Colossians is a method by which we can change our minds to think like the eternal beings that we are, so that what seems so important in this temporary life comes into proper perspective. He says "If then you have been raised with Christ, seek the things that are above, where Christ is, seated at the right hand of God."
Think about this. If we are seated at the right hand of God with Christ, we are symbolically His right Hand of power. It is precisely because we know this that we can resist the temptations of the world, temptations to seek power and mastery over others. Instead, we can submit to God's authority over that person or situation and be free to act in His behalf, laying aside our own concerns of ego and self-promotion. Even when we command a situation, this mindset impels us to serve with the security of the knowledge that we are in Christ, and in Christ we already have everything.
It's sometimes said that Christians can be 'so heavenly minded they are no earthly good.' This passage reminds us that we do the most good when we are properly heavenly minded, finding our worth in the glory that will one day be ours, the day that Christ appears. That sounds like a moment worth waiting for. It is a promise that we can live for.
Isa 52:13—53:12; Phil 2:5-11; Luke 22:39-71; 23:1-56
"Have this mind among yourselves, which is yours in Christ Jesus…" This short passage in Philippians gives us a clear mandate regarding the ways we interact with one another in the Body. I think it's worth breaking down and looking at exactly what He asks of us.
First, He calls us to set aside our advantages. He, who is God, 'did not grasp' or cling on to His rights as the Lord of All. Instead, He 'emptied Himself.' What this means is a whole separate theological discussion, so I won't go too deep into that. What it means for us, though, is letting go of our superiority, refusing to use our rightful position to bend others to our will, but instead it means voluntarily giving up our rights, becoming servants when we are accustomed to being masters.
Second He calls us to radical obedience to God. "Obedient to the point of death, even death on a cross." This means a willingness to give up our life for God. Sometimes it might literally mean death. More often, it means daily dying to our own desires, our own preferences, and our own agendas in order to serve those that God has called us to serve. The smaller repetitive sacrifices are often more difficult than a one time life-sized gift, and should be taken every bit as seriously.
Third, we should avoid self-exaltation of any kind, resisting the temptation of pointing out our good deeds, even if they seem to go unnoticed. This is the essence of humility, refusing to satisfy our own ego with others' applause and seeking only to please God. In return, we know He promises we will be exalted by Him at the proper time.
Finally, our actions will lead to the day in which 'at the name oof Jesus every knee will bow in heaven and on earth and under the earth, and every tongue confess, that Jesus Christ is Lord, to the glory of God the Father.' When that day comes, the crowns we receive will be cast at His feet as we bow in reverence and awe at His majesty. That day, none of the things we think are so important- position, autonomy, and recognition—will matter at all.
If we live this way, we will be practicing the reality of a kingdom already established, a kingdom that one day will reign in all its glory. Until that day, our responsibility is to practice the ethics of our King in all we do, and this passage gives us a great place to start.
Josh 5:1-12; Ps 34:1-8; 2 Cor 5:17-21; Luke 15:11-32
One of the things I teach when I work with people in recovery is the difference between forgiveness and reconciliation. What I say is something like this; "You need to forgive others for your own sake, and for the sake of your relationship with God. This has nothing to do with the other person; it is the way to freedom for you. But you should consider reconciliation only if that person is repentant for what they have done, willing to make restitution if it's appropriate, and is open to rebuilding the lost trust betrayal has caused."
We see this kind of reconciliation in both Joshua and Luke. The people of Israel signified their repentance through obedience when they followed God's command to circumcision. The physical mark set them apart as God's chosen people.
The Prodigal son signified repentance when he a) realized his own sin; b) turned back to go home; and c) recognized that he was not worthy to be called a son. His actions supported his claims, and he was received home with joy.
These are very different pictures. One is of a people who in the midst of fear and danger relied more on what they could see than they did on the very real God they could not see. The other is of a much-loved son who boldly rejected his father, in effect wishing him dead by demanding his inheritance then dishonoring that inheritance through greed and waste.
In both cases the Father was wronged. In both cases the children were reconciled when they turned back to Him in repentance. And as we see in 2 Corinthians, our main purpose in this life, as those who have been reconciled, is to call others to reconciliation with Him.
Forgiveness has already happened on God's side of things. Jesus already died to make it possible. But the only way it will be received with all the benefits of relationship are for the sinner to repent, admit his or her wrong, and submit to reconciliation.
God will celebrate. Sinners will be liberated. And the kingdom of God on earth will expand again. We are ambassadors, calling all to be reconciled to God. Who is waiting for your call?
Ex 3:1-15; Ps 103:1-12; 1 Cor 10:1-13; Luke 13:1-17
One of the most inspirational and encouraging books I've ever read was called Holy Sweat, by Tim Hansel. If you've never heard of it, that doesn't surprise me. He wasn't widely known. But he is worth knowing about.
He was the founder of Summit Adventure, a ministry that seeks to drive out apathy in younger generations through intense weekend wilderness experiences, designed to get them out of their comfort zones through challenging terrains and the mentoring of guides who not only help them survive the wilderness, but also gain courage and desire to tackle life's challenges.
He didn't come by his life message through comfort and ease, though. In a terrible climbing accident that happened a few years after he founded the ministry, he suffered a devastating back injury that would cause him incredible pain for the rest of his life. An excerpt from the book expresses his lowest moments.
"I feel almost dismembered this morning by outrageous pain. It is almost comical to have reached such a ludicrous level of disorder. Me, with my desire to be agile and free, barely able to get up and out of the chair this morning. Teach me to live in new ways, O Lord. Teach me and show me your ways in the midst of this."
He goes on to say "I began to realize that it wasn't my imposed limitations that held me back as much as my perception of those limitations. It wasn't the pain that was thwarting me as much as it was my attitude towards the pain."
With this mental and spiritual shift, his focus and efforts slowly birthed the life changes that caused him to write the book, among others. Going through my own struggles at the time, his words were a lifeline to me. And one quote in particular helped me turn a corner to see life in a whole new way.
Addressing the fears and inadequacies so many of us feel, he wrote about Moses and the burning bush. He took a quote from another Christian writer and tweaked it, saying, "it is not the bush that sustains the flame. It is God in the bush, and so, any old bush will do!"
It is this idea that removes every excuse for following God's call. You aren't special, and neither am I. But the God who lives in us is, and when we simply cooperate with Him in every circumstance, He can accomplish anything. Time is short. There is much to be done, and we are all called. The question isn't whether we are, but whether or not we'll go. Click on the picture to see the website for Summit.
Gen 15:1-18; Ps 27:1-17; Phil 3:17—4:1; Luke 13:22-35
'I believe that I shall look upon the goodness of the Lord in the land of the living! Wait for the Lord; be strong, and let your heart take courage; wait for the Lord!'(Ps 27:13-14) The 27th Psalm is one of my favorite 'anchors' for times of anxiety and doubt. I particularly like the NASB translation of verse 13, in which the fuller meaning is given in italics:
'I would have despaired unless I had believed that I would see the goodness of the Lord
In the land of the living.' It always makes me ask the question; will I despair, or will I believe? Do you believe you will see the goodness of God while you are alive? I would guess that if you are alive you have seen it, many times. But believing is the key. That makes me think of a phrase I've heard many times in my studies of Scripture —Faith seeking Understanding. By faith we believe that God is good. By faith we seek to understand. And by faith we see His goodness, even when what our eyes are looking at isn't so good.
But how, you may think, can I see good where there isn't any? By remembering that God is always good, and in any situation He is always present. He may not make the circumstances conform to our preferences, but He always, always gives us grace and mercy to see Him in the midst of them.
He may look like the comforting words of a stranger. He may look like the ability to stand under a weight that should be crushing us. He may look like an unexpected redemption of an otherwise terrible event. Whatever He looks like, when by faith we believe we will see Him, He will be everywhere we look.
I know this by these words from Psalm 27, but I also know it by experience. You can too. You will see His goodness when you look for it, no matter what. Believe, and you will see.
Deut 26:1-11; Ps 91:9-16; Rom 10:4-13; Luke 4:1-13
"For everyone who calls on the name of the Lord will be saved." (Rom 10:13).
What does it mean to 'call on the name of the Lord'? What does it mean to 'confess with your mouth Jesus is Lord'? It seems important to understand, since it is by these things we will be saved.
My childhood denomination taught that confessing Christ meant that one thing, literally. Part of the process of membership to the church involved standing before the congregation and admitting that you had asked Christ into your heart, to be your Savior. From that moment on you were heaven-bound, regardless of what your life on earth testified. Can that be right? Does that sound like the life Christ envisioned for His followers? In any other context such empty declarations would be called 'lip service', or worse. It cannot be all there is to the Christian life.
Calling and confessing both require faith. Faith goes beyond an intellectual agreement with the truth. It is a sure conviction that the One in whom I hope can and will help me, regardless of how dire my situation is. This hope opens our mouth to lift our voice and say "Help!" Our faith is confirmed and strengthened when He answers our need. He may be Deliverer, or Comforter. He may be Healer, or Shepherd, Sword or Shield. He may be the Strong Tower. He is what we need. And the need He fills is the name we called on. And we are saved, again and again.
Jesus gave us the perfect example of how this works when He faced the temptations in the desert. With every temptation, He called on the name of God by the word of God, and He resisted. He simply said 'it is written,' and the devil had no comeback. Finally, Satan threw up his hands in disgust and walked away. But as we know, he wasn't done. And he isn't done with us.
When he brings you temptation, where do you turn for help? Do you call on the name of your own willpower? Or do you call on the name that promises to save you?
Ex 34:29-35 1 Cor 12:27—13:13 Luke 9:28-36
The dictionary definitions of the English word "glory" include "manifestation of God's presence," and "splendor, holiness and majesty of God, often associated with a person experiencing Gods presence in a tangible way."
I am a practical thinker, so often the abstract concepts of things like God's glory can be hard to wrap my mind around. I need application to understand a concept. The progression of God's glory that starts with Moses and ends on the Mount of Transfiguration this week gives us some understanding.
Moses in our Exodus passage experienced God's tangible presence, and it caused his face to shine so brightly he had to wear a veil. Of course, coming off the mountain to reality likely drained the shine from his face! Which is why he had to return to speak to the Lord again and again.
Fast forward to Luke 9, and the story of the transfiguration. The glory of God manifested so strongly in Christ, that His whole body and presence shined. I have this mental image of God's glory building and building, growing over the centuries until it overflowed in Christ, and His presence was fully manifested in the person and work of His only begotten Son. God confirmed this when He spoke from the cloud and said "This is my Son, my Chosen One; listen to Him!"
What does that have to do with us? Can we really experience His glory today? I know that some who read this will say 'yes'! They will say 'yes' because they have experienced it. It's that hard-to-describe feeling of awe and amazement we feel when we see God's will unfold before us. When things happen that can be explained no other way than God, we have experienced a manifestation of God's presence, and an example of His glory revealed. There's nothing like the joy that comes from seeing His glory; we might want to laugh at Peter for wanting to build tabernacles, but haven't we all had that sense of trying to make the experience last?
God has so much more for us than drudgery and duty. He wants us to know His glory, and we can. Ask Him to show you His glory, then do what He says to do. You'll be astonished and there will be no turning back.
KNOW THIS
Jer 17:5-10; Ps 1; 1 Cor 15:12-20; Luke 6:17-26
"The heart is deceitful above all things, and desperately sick; who can understand it?"(Jer 17:9).
For many years, this verse from the prophet Jeremiah confused me and left me feeling a little hopeless. If my heart deceives me, how can I trust that anything I think is right and true? The strong wording didn't help my despair. Words like "desperately sick" reinforced the idea that I could not trust my own perceptions, nor could I trust anyone else. After all, if my heart is sick, so is theirs.
Then I learned about the importance of context. I had been guilty of something we all tend to do when a verse has a strong, immediate impact. I had taken this verse as a truth standing on it's own, without considering the words around it. So with this in mind, I went back and re-read the verse. But instead of stopping at the end of that verse, I read on to the next. And there I found the clear answer to what seemed a rhetorical question; "who can understand my heart?"
"I the Lord search the heart and test the mind, to give every man according to his ways, according to the fruit of his deeds." (Jer 17:10). Who can understand my deceitful, sick heart? God can! That small addition to the reading opens up a world of hope and possibilities.
If I want to discern the deeper motives of my heart, ask God. If I want the truth about my best and worst reasons for being a child of God and doing His work, ask Him. In Christ, I have the promise of an intercessor Who will facilitate our conversation. In Him I find grace along with absolute truth, so that while I may not be able to see my own heart, I have confident access to the One who knows, and who promises to search my heart and mind and show me. That gives a kind of confidence I would never find in myself!
That is what I learned from reading a little bit more. But the real lesson comes in understanding that no verse of Scripture stands on its own. It was written in a time and place for a purpose, and if I take something out of the context in which it belongs, I am likely to misunderstand it. God doesn't speak in sound bites, and when we reduce Him to that, His language is distorted and bound to be misunderstood. Reading for context takes a little more time and concentration. But understanding is a great reward.

Jdgs 6:11-24; Ps 85; 1 Cor 15:1-11; Luke 5:1-11
Many Christians go through life with the mistaken belief that God hasn't called them. They think that calling is a concept meant for a special few. But that is faulty thinking, with profound effects on the church and on the world.
On the contrary, He calls every one of us. If you are a believer, He has called you to salvation, and you have responded. But in different ways, in different seasons, He calls each of us to play a role in His redemption story. In our readings this week, we see several principles at work that can help us discern how, where, and when God is calling.
First, we see that God calls us where we are. Gideon is hiding in the winepress beating out wheat. Paul was on the road to Damascus, intent on ending the lives of Christians. Peter, John and James were engaged in their lifelong work of fishing. None of them left what they were doing to go look for Him. He came to them where they were.
Second, God sees us for who we can be, rather than who we are. He called a man hiding from the enemy "might warrior." He called Paul, a persecutor of the church, "apostle." And He called three men who had never known anything but fishing, "fishers of men."
But He doesn't stop there. God gives us enough information to follow Him. Notice in none of these stories does He give the disciple a master plan, or an outline of exactly what will happen along the way. He told Gideon to save Israel. He told Paul that he would preach to the world. And He told the three disciples He would make them fishers in a way they had never experienced. The only guidance He gives is "I will be with you," "My grace will enable you," and "do not be afraid."
Along His assurances, God does through us what we cannot do ourselves. Gideon is a coward. Paul is a persecutor of the church, and the three disciples cannot even catch any fish, which is their area of expertise. But God assures them all that He will accomplish His will through them. The only requirement is their obedience to the call. He says "I send you," "Preach My Gospel," and "Follow Me."
And finally, God promises to finish what He started. He says Gideon will defeat the Midianites "as one man." His grace toward Paul will result in untold millions of believers. And the three disciples witnessed signs and miracles, healed and delivered in His name, and went on to form the foundations of the church we serve today.
If this were fiction, it would seem unbelievable. Yet we know the truth of all of it. Through willing men and women through centuries and millennia, His life continues. Few are rich, famous, brilliant or beautiful. They are simply obedient. The call is what matters, or more to the point, the One Who calls. Will you answer?

Nehemiah 8:1-12; Ps 113; 1 Cor. 12:12-27; Luke 4:14-21
"But as it is, God arranged the members in the body, each one of them, as he chose. If all were a single member, where would the body be? As it is, there are many parts, yet one body."
Where is your church? What do they believe? Can you dare have anything to do with the people in that church over there? After all, they don't believe exactly the way that you do about ______ ... These are the kinds of words and issues that have divided the body of Christ for centuries. Fill in the blank with any hot topic you want—baptism, open or closed communion, church organization models, and on and on.
When he invented the printing press and began making copies of the Bible, Gutenberg made two predictions—that he would die rich, and that the availability of the Bible for everyone would unite the global church. As for the first prediction, he died in 1468 completely destitute. And the second prediction? I think we all know the answer to that; the church of Jesus Christ divides, and divides, and divides...
But on one thing, we are not divided, and that one thing is what matters. Jesus Christ. For those who believe in the Truth of Jesus Christ, there is no "us" and "them." There is only Him, and His Body. If your neighbor that goes to that "other" church believes in the same Jesus Christ as you, then you are united in His Body. To reject that person because they don't believe the same jots and tittles you do, is to reject a part of yourself, and a part of Christ's body. Even more, it is a rejection of God's choice of that person.
We may not agree on practices and expressions of our faith in Christ, but we do not get to say we are right and they are wrong. We do get to say "this person is a part of the same body I belong to, and I will care for them as I care for myself. I will honor them and their role in accomplishing God's work. And I will be grateful for the things they do, which I cannot."
In this way, the mission goes forth, not with uniformity but with a miracle of harmony that only God can orchestrate.
Isaiah 62:1-5; Psalm 96; 1 Cor. 12:1-11; John 2:1-11
One of the most powerful gifts God has given us is speech. He spoke the world into existence. In the beginning was the Word. Isaiah declares, "I will not be silent." The Psalm is full of voices singing, declaring, praising, and ascribing to the Lord glory and strength. Paul reminds the Corinthians how they strayed to mute idols, then he goes on to encourage them to use the gifts the Spirit has given them, gifts that speak spiritual realities into the earthly realm.
We believers worry and think often about what we shouldn't say, but what if instead we focus more on what we can and should say? How much spiritual reality could we bring down to earth if we were bold in using the words God has given us? What if we spoke our secret hopes out loud?
I thought about this as I read the passage from John's gospel this week. It was so early in Jesus' ministry that most didn't even yet know who He was. The miracle He did at the wedding at Cana is the focus of the story. But what about the words of faith spoken that brought the miracle about? Look at the text...
"When the wine ran out, the mother of Jesus said to him, 'They have no wine.' And Jesus said to her, 'Woman, what does this have to do with me? My hour has not yet come.' His mother said to the servants, 'Do whatever he tells you.'
Mary understood it was early for Him to show Himself, but her faith could not keep silent. She knew what He could do, though not necessarily what He would do. By faith she said, in effect, "Your will be done." He could have turned away, or just refused to act. But He rewarded her trust and spoke His first miracle.
Her faith spoke. He acted. And that is the pattern we see, over and over again in Scripture. Believers' words are powerful—not our power, but the power of the faith manifested through our speech.
What spiritual realities do you want to bring to earth? Do you trust God enough to say it out loud and trust Him with the results? Faith speaks!

Isaiah 42:1-9; Ps 89:20-29; Acts 10:34-38; Luke 3:15-22
I will continue this week just to take a step back from application of these Scriptures, and instead look at the eternal truths God reveals through His Word, His world, and His Son. It seems appropriate to start with the theme of this season, Epiphany. The word "epiphany" means "revealed." We only know God because He chose to reveal Himself to us. He did not and does not reveal Himself all at once; God says in Exodus that no one can look upon His face and live. Therefore in His mercy, He has revealed Himself a bit at a time, through creation, through the prophets, through the church, and ultimately through his Son. (Hebrews 1:1-2).
But through the Prophet Isaiah we see that God was revealing His Son long before Christ physically came to earth. He spoke of what was not as though it was when He described His servant (Isa 42). Some of the prophecies about Christ in Isaiah proved so accurate, in fact, that for many decades the date Isaiah was written came into question; surely it must have been written after He came. It could not be that right about what had not yet happened!
However, when the Dead Sea Scrolls were found in the 1940s, all doubts about the age of Isaiah's writing were put to rest. God clearly used Isaiah the prophet to reveal the truth of His Son, centuries before the child would be born in Bethlehem.
Go back and read our Isaiah passage this week, putting the name "Jesus" in place of every "my servant," "he," and "you." You will see what God revealed, that He spoke of His Son through the prophet in ca. 750 b.c. That's about 400 years before the coming of our Lord. When you doubt whether God is revealing Himself, read this passage again, and know that He is. He has. And He will continue, until everything is laid bare, and we are face to face with Him.

Jer 37:7-14; Ps 84; Eph 1:3-14; Luke 2:22-40
" What is truth?" Pilate asked Jesus(Jhn 18:38). And humankind is still asking that question. The search has reached new levels in recent days. Between politics and pandemics, truth is defined by the extent of information, the source of information, and the agenda of the person or organization spreading the information. Even the same story, given with a certain emphasis or context, can seem wildly different from two opposing sources. Is it no wonder how confused and/or angry we all feel?
I'll spend the next few weeks of our readings just looking at the true statements or principles we can cling to from Scripture. I need it to help me feel grounded in the capital T truth, so maybe you can gain some encouragement as well.
In Jeremiah, we have this week the Truth that God will judge His people. God says "the Chaldeans shall come back and fight against this city. They shall capture it and burn it with fire."(Jer 37:8) And it happened. Of course the other side of this Truth is that God is patient, not wanting any to perish. He puts up with centuries of unfaithfulness first, and even in His judgment promises restoration.
Our Psalm offers the simple Truth that if God withholds something, it's not a good thing for the righteous to have (84:11). This has been an encouragement through many disappointments for me.
Ephesians overflows with Truth, Chapter 1 focusing on the riches we inherit in the moment we say 'yes' to Jesus. These are the True riches that Wall Street and inflation can never take from us. We are wealthy beyond earthly measure!
And our Gospel reading(Luke 2) shines the Truth in and through two Godly people when they first lay eyes on Jesus. Male and female, elderly servants who likely went unnoticed in the temple as "less important" were the ones who saw the answer to Messianic prayer in the ordinary child of young, inconsequential parents. Both of them saw through the layers of prideful expectations and realized that their Savior was a True Savior, true in a way that the temporary things of this world could never be.
We have so much Truth! If you're discouraged by the changes of this world, hold on to the only Truths that matter. These are just a few of them. May they put a song in your heart this week!
Isa 61:10-62:5; Ps 147:12-20; Gal 3:23-4:7; John 1:1-18
"So then, the law was our guardian until Christ came, in order that we might be justified by faith."(Gal 3)
One thing we Christians struggle with is understanding what our relationship to the law is when we are given new life in Christ. Do we still need to live by it? If not, what will guide us as we make decisions in life? How do we know right from wrong? These are all important questions; the temptation is to stay in some sort of legalism in order to measure our own faith. How often we attend church or read the Bible or pray can be evidence of our strong faith, but they can often serve as great disguises for those trying to earn their way to God.
Our Galatians passage offers clear guidance. Paul points out that the law was given us for the purpose of helping us understand what life in Christ should look like. But he's also quick to point out that the law was temporary, given as a teaching tool to show God's people what love for God and neighbor looks like. "But when the fullness of time had come, God sent forth his Son, born of woman, born under the law, to redeem those who were under the law, so that we might receive adoption as sons." The birth of His Son was not plan B, a desperate reaction to our sin. It was always there, waiting for the right time. Not only that, "And because you are sons, God has sent the Spirit of his Son into our hearts, crying, "Abba! Father!" This is how we can know right from wrong. His Spirit lives in us, bringing us into such an intimate and loving relationship with Him that we want nothing more than to please Him.
And love pleases Him. Not a sentimental greeting card love, but a life giving, sacrificial love that is more concerned with doing what's best than it is in doing what feels good. Paul even refers to this way of living in other passages as "the law of love," and by His Spirit who lives in us, we have all we need to live by this law.
Are you just trying to follow the rules, hoping that will be enough to get you into God's good graces? Follow the love of Christ instead, and you will know His grace.
Zeph 3:14-20 Ps 85; Phil 4:4-9; Luke 3:7-20
Why is it that we treat repentance as a necessary evil in the pursuit of God? According to most of our interpretations of salvation Scriptures, telling someone to repent is a negative command that suggests they are one step away from annihilation, unless they turn. While this may be true on the surface, I think presenting repentance as a backhanded threat leaves something out of the beauty and promise of repentance.
God loves us. Yes, He hates evil, and therefore hates the evil that resides in sinful people. But He loves all of His creation, and most especially His crowning achievement, humankind. He loves us so much, in fact, that even though we have turned away from Him again and again and again, He has never stopped reaching down to us. Even though He cannot by His nature have fellowship with sin, He determined to make a way. And Jesus is that Way.
That's what repentance is about. When we repent, we turn to God. Though turning away from sin happens in the process, the important and relevant element is the One to whom we turn. We simply cannot have both. But I cannot think of one moment I've regretted turning. When we consider the love and mercy and care that is available to us on the other side of turning, why ever would we refuse to make the move?
When we repent, we are making the most positive, life giving choice we will make in all eternity. And it doesn't stop with our conversion. Turning to God is a lifelong, life giving lifestyle that says "there is nothing I must do or have that is worth losing the good will of my Father. And when I inevitably make those worthless choices, there is nothing so comforting than turning back to Him and finding His welcoming embrace." Jesus opened the door, and invites us in over and over again. Turn around and enter in.
Zech 14:3-9; Psalm 50:1-6; 1Thess 3:6-13; Luke 21:25-33
If there were postgraduate degrees in waiting, I would have a PhD. After 35 years of marriage to an Army man, I have experienced waiting of almost every kind. I've waited for him to come home from long deployments. I've waited for him to leave on them as well; the Army has perfected the art of "hurry up and wait." I've waited to move to new places and waited to leave the places I wanted to put behind us. Learning to do it well is a lifelong task.
I also remember waiting for Christmas morning as a child. I could never sleep on Christmas Eve; I was certain that all my dreams would come true in what I found under the tree the next day. The night seemed to last forever, and the disappointment I felt at the reality made the letdown especially hard. Surely there is more to Christmas than this? I remember thinking, even at a young age.
Little did I know just how right I was. While the world was waiting, God was busy. His plan was moving forward at His perfect pace, and Messiah was coming. Only He was going to enter into the world almost unnoticed. The Savior would first be a baby, who would have to wait too. Wait to grow up, wait to begin His ministry, and wait to see the fulfillment of prophecy. Like me, the Israelites were waiting for something spectacular. But God worked slowly, fulfilling His plan in real time, seconds and minutes and days and years.
So, it is good to learn to wait well. The difference in my Christmas pasts and the wait of Advent, though, is that what we wait for will never disappoint us. On the contrary, His coming will justify every moment of the time we've spent anticipating Him, preparing for Him, purifying ourselves in Him so that when He appears we will be like Him. As He says in Luke, "straighten up and raise your heads, because your redemption is drawing near." How near is it? As near as Christmas. Just you wait and see!

Dan 7:9-14; Psa 93; Rev 1:1-8; John 18:33-37
There is a popular saying in Christendom when we attempt to explain why, if Christ is King, He has not completely subjected the whole world to His throne. The phrase is, "already and not yet." In other words, yes, He is the true King of everything. There is no realm that can escape His rule and authority, or His judgment. But the time for all of the final events the prophets speak of has not yet come. Though He is the King, His rule has not yet fully come.
I struggle with that phrase, even though the logical part of my mind understands the reality of it. If He were fully reigning as the King, there would be no more of the suffering and darkness we see in the world. Justice and peace would be perfect, the lion and the lamb could take a nap together, and we would all be healthy, with relationships we can right now only imagine in their love and purity. It doesn't require an investigative journalist to see that we're far from that standard in the world today.
Does that mean Christians are people without a King? Of course not. In fact, I would say that in light of the invisible nature of the Kingdom today, claiming and proclaiming our citizenship is more important than it will be when "every eye sees Him," and "every knee bows." We are the visible representatives of this invisible realm and Ruler. We must take seriously our responsibility to Him, our calling to be His ambassadors. Ambassadors engage through diplomacy, not conflict. We appeal, we do not demand. We achieve our goals through reconciliation and not domination.
Such a calling requires relationships and trust. It will not come about by throwing down a gauntlet and demanding allegiance. Though the world does not see Him yet, they do see us. What impressions do the people who know His subjects have of the King?
God's plan is still unfolding. So the choice is ours. Do we sit silently and wait for the world to burn, or do we think and act and live as citizens of the invisible Kingdom right now? His Kingdom will come, His will, be done.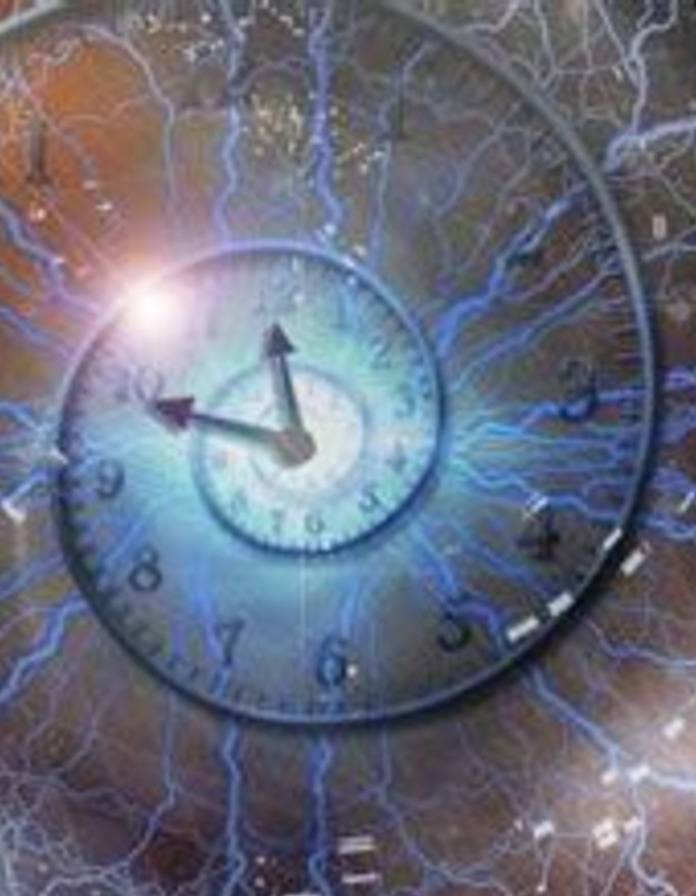 Dan 12:1-4a; Psalm 16; Heb 10:31-39; Mark 13:14-23
"But at that time your people shall be delivered, everyone whose name shall be found written in the book."(Dan 12:1b)
Exactly what time was Daniel speaking of? Are we there yet? I don't know about you, but it seems to me we are moving ever closer to the 'end of days' so many of the prophets spoke about. On the other hand, perhaps the march of time could go on like this forever, teetering on the edge but never actually tipping. As Christians, we follow long traditions that look for the signs of our Savior's return. Surely every generation since the ascension of Christ has lived in expectation. And every generation has pointed to current events and attitudes as sure markers of the imminent arrival of our King.
However, we do not and cannot know when that day will be, regardless of how dire things seem. We do know that instead of gazing at the sky in hope, we're called to press on. The author of Hebrews says our reward depends on it." Therefore do not throw away your confidence, which has a great reward. For you have need of endurance, so that when you have done the will of God you may receive what is promised."(Heb 10:35-36)
So how do we live in the meantime? We get a couple of hints from our readings. First, Jesus promises we will make it. "And if the Lord had not cut short the days, no human being would be saved. But for the sake of the elect, whom he chose, he shortened the days."(Mark 13:20). Second, the Psalmist reminds us through his prayer of the incredible Resource we have in God. Here are just a few of his thoughts, "I bless the Lord who gives me counsel in the night; also my heart instructs me. I have set the Lord always before me. Because he is at my right hand, I shall not be shaken. Therefore my heart is glad, and my whole being rejoices; my flesh also dwells secure."(Ps 16:7-9)
In Him we receive understanding. We know He is with us. We know we are secure. As long as we have these things, we can go the distance. Don't look for signs; just look for Him.

Rev 7:9-17; Ps 149; Eph 1:11-23; Luke 6:20-36
I was brought up in a denomination in which any kind of image other than the empty cross was forbidden. I believed, then, for many years that icons in the church were a form of idolatry.
When I attended seminary though, the story I learned of church history made me rethink my notions. I learned that icons were a form of storytelling long before the printing press and widespread literacy existed. For centuries, the continuation and education of the church depended on oral instruction. The icons were supplements to the teaching, as well as visual reminders of the invisible God we worship. They were a necessary means by which believers worshipped, just as the Bible is for us today. Some today may worship the Bible rather than the Christ revealed through it, but I cannot imagine barring the Bible from the Church to prevent that from happening. Images are important to our faith and deserve their proper place in the church.
Our readings this week invoke many images. Angels around the throne, robes made white by washing them in His blood. Believers singing for joy on their beds. Swords of judgment and nobles bound with chains. The riches that believers possess and the enlightenment of their hearts. And finally, the many images Christ paints of the blessed and the wicked. With such images, it seems that words of instruction are unnecessary. The only appropriate response is wonder.
If the words of Scripture have grown too familiar for you or you have trouble seeing images in your mind's eye, find an icon online or elsewhere that tells the story you're thinking of. Study the details; look for clues about God in hand positions, body positions and the way they interact with one another. This fascinating survey can open up brand-new insights into Who God is and what He does. He reveals Himself in many, many ways. Don't limit your own access to Him!

Deut 6:1-9 Ps 119:1-16 Heb 7:23-28 Mark 12:28-34
The greater story of Scripture can often be lost in our microscopic approach to reading and interpretation. However, the readings this week give us a clear pattern. From Deuteronomy to Mark, the theme is to love God and neighbor, and to incarnate the love of God through obedience. From the very beginning He has offered us a relationship of love and trust. From the first temptation we have responded with hostility and suspicion.
But He has never given up on us. The span of the readings is probably 4-5000 years. And the greatest commandment never changed. From Moses to Jesus the message stayed the same. Love the Lord your God with all your heart, and with all your soul, and with all your strength. As Jesus said in another gospel, on this 'depends all the law and the prophets' (Matt 22:40). In other words, if we love God according to the commandment, obedience will take care of itself.
That may seem simple, because it is. But that doesn't mean it's easy. It requires truly seeking His will and doing it, in every situation. It means refusing to let fear, or anger or greed or selfishness stand in the way of doing what God wants. The problem is that our human emotions and appetites get in the way, and we let our eyes guide us instead of our love for God. 'Oh, wretched people that we are, who will save us from this body of death?' (Rom 7:24, paraphrased).
'Thanks be to God, who delivers us through Christ our Lord!'(Rom 7:25). And this is not a Savior who will fail us when we fail God and ourselves. He is able to save us to the uttermost, because He lives forever, so He never stops interceding for us. (Heb 7:24).
Unlike the human priests and animal sacrifices that once atoned for sin, when Jesus saves someone, He saves them completely. We are free! Free to love God and to obey Him without fear of failure. We no longer need to fear failure because our compassionate and ever-living High Priest intercedes for us, and will never stop. His perfect obedience covers our failure over and over and over again.
And the Father's love, out of which we were created, is the cause and effect of that. He gave us perfect obedience when He gave us His Son. Therefore, we can walk in freedom and gratitude.